---
HOME
PROJECTS
ARTICLES
weScreen4u
BIOGRAPHY
TESTIMONIALS
---
TELEPHONE:
1-705-646-4339

EMAIL
jim@trinorthconsulting.com
---
Jim has many years of proven expertise and success in corporate, consulting and entrepreneurial business environments.
Jim's corporate experience includes several senior management positions with Xerox Canada and PHH Canada Inc. At Xerox, Jim gained important cross-functional experience in sales, marketing, finance, administration, distribution, and human resources. As Vice President, Sales and Marketing for PHH Canada, Inc., Jim was responsible for significant accomplishments in those key areas.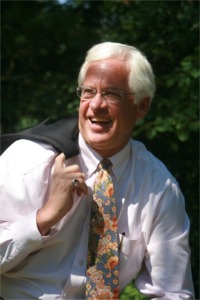 His consulting and training experience includes several years as a Senior Partner and Vice President of The Assessment and Development Group (a Toronto-based consulting firm), and in his current role as Owner/President of TriNorth Consulting Inc. In this capactiy, Jim focuses on negotiation training, sales and sales management performance, staff recruitment/retention, and leadership.
Jim also leads RED BEAR NEGOTIATION CO's Situational Negotiation Skills™ and Negotiating With Suppliers™ workshops.
Entrepreneurial ventures include buying, operating, and selling two franchises (food services and computer training), and the creation, operation, and eventual sale of The Muskoka Staffing Company Ltd., a highly-successful staffing/employment agency.
Jim has published numerous articles on entrepreneurism, sales, customer service, and management. He has also participated as a speaker at industry conferences and trade shows.
Industry Category Experience
&nbspAerospace & Transportation

&nbspAutomotive & Defense

&nbspBusiness Services

&nbspComputer Services

&nbspRetail

&nbspTelecommunications

&nbspFinancial Services

&nbspFood

&nbspHealth Care/Pharmaceutical

&nbspIndustrial Manufacturing

&nbspInsurance

&nbspEtc

&nbspSenior Management, Xerox Canada

&nbspVice President, Sales and Marketing, PHH Canada

&nbspSenior Partner and Vice President, The Assessment and Development Group

&nbspOwner/President, The Muskoka Staffing Company, Ltd.

&nbspOwner/President, TriNorth Consulting, Inc.